President Trump is scheduled to visit the UK in the next week .
To "celebrate" his visit, London's Mayor, Sadiq Khan – who hates Mr. Trump with a passion – has OKed the flying of a Trump "baby balloon" over the city, showing the President of the United States in a diaper, crying: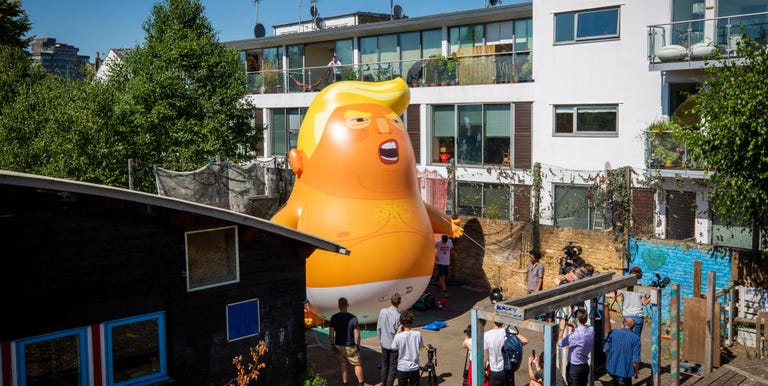 Well, now we know what Trump haters in the UK mean by "when they go low, we go high".
This is exactly the kind of decision that will make Khan and his pals feel great for a day or two, then define him and them, rather than Trump, as the real crying babies from then on.
Way to go, Sadiq.  You sure have struck a blow for improving relations between the USA and the UK, and solved London's problems….