Rep. Brenda Lawrence (D-MI) represents about as safe a Democrat district as there is in Michigan.  She has little to no chance of being unseated next year.
So why did she come out against impeaching President Trump several days ago, saying:
"You can censure, you don't have to remove the president.  Sitting here, knowing how divided this country is, I don't see the value of kicking him out of office, but I do see the value of putting down a marker saying his behavior is not acceptable."
….and why did she abruptly change course and reverse herself yesterday…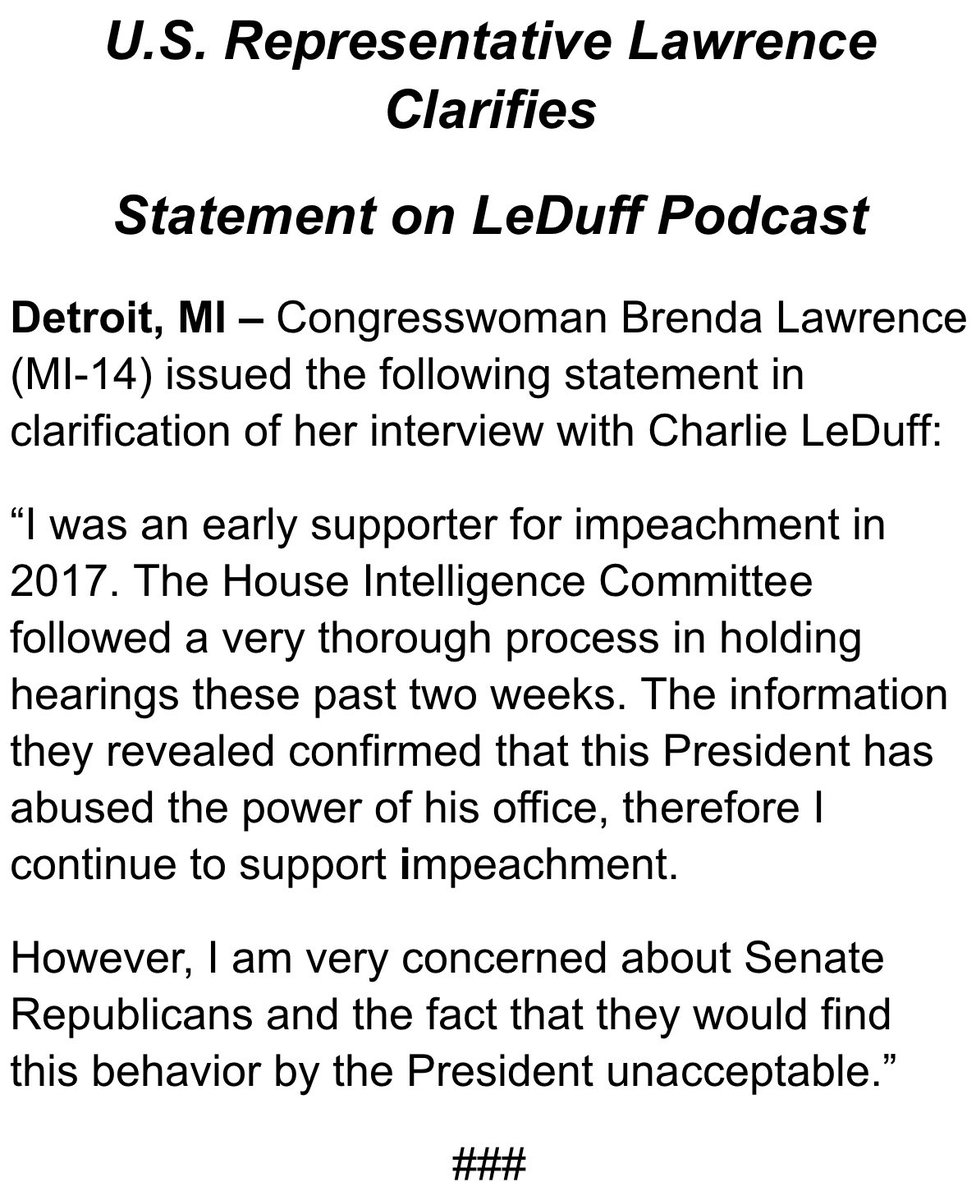 Why do you suppose?
Could Rep. Lawrence just maybe have been read the riot act – maybe by the Speaker of the House, who probably agrees with Rep. Lawrence, but is now stuck with a situation not of her doing?
That is what my money would be on.
This gets curiouser and curiouser by the day.