Today, Roseanne Barr's highly rated show was summarily canceled by Disney-owned ABC, because she tweeted an offensive comment about Valerie Jarrett – which she quickly deleted and apologized for.
Her tweet was:
"muslim brotherhood & planet of the apes had a baby=vj."
Last week Disney-owned ESPN hired keith olbermann as anchor of "SportsCenter" and a play-by-play announcer for a number of Major League Baseball games.
Here, pulled from Sarah D.'s post at twitchy.com, is a tweet put out by olbermann about then-candidate Donald Trump – which he has never deleted or apologized for:
And in case you think this was a regrettable one-time-and-out occurrence, here is a compilation of 16 more, every bit as sickeningly offensive: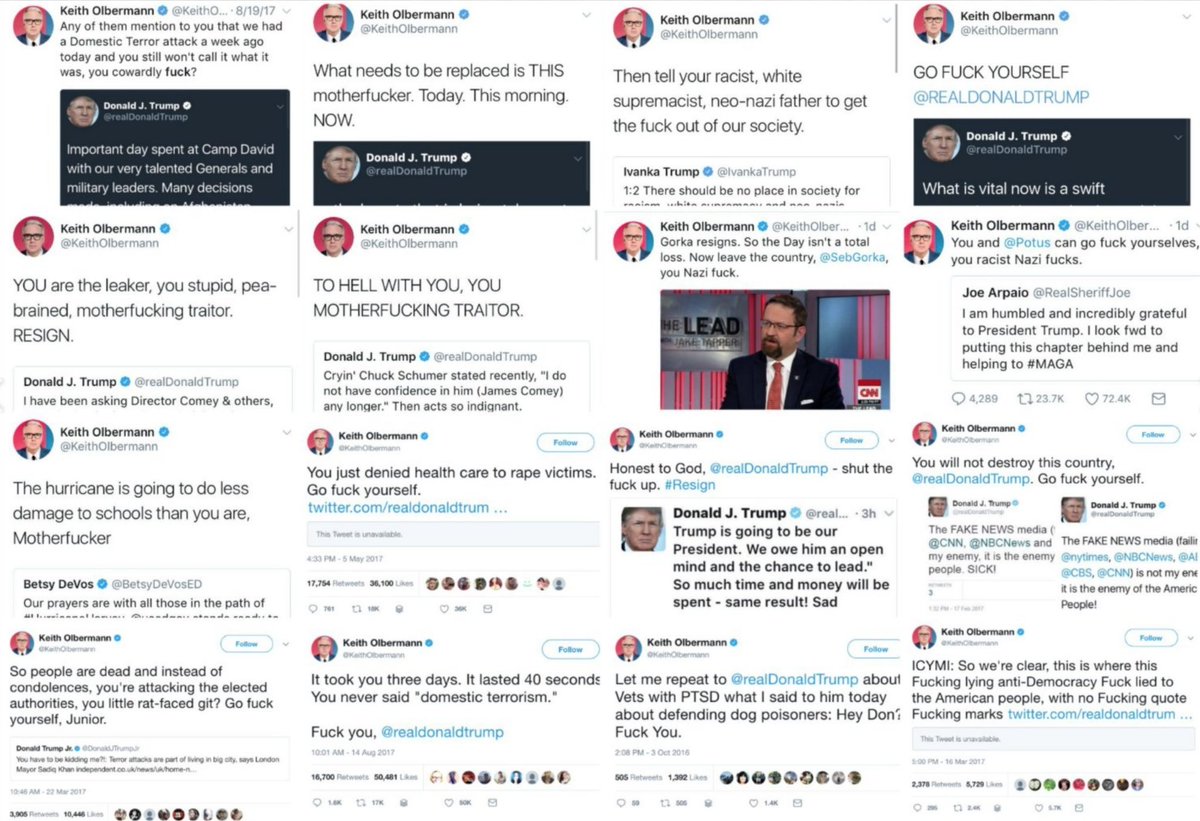 Anyone who thinks there is no double standard at play here is either a hopeless ignoramus or a hopeless idiot.