Last night CNN had a "town hall" in which each of the three remaining candidates – Donald Trump, Ted Cruz and John Kasich – spent an hour on stage with Anderson Cooper.
Here, from Catherine Garcia's article at msn.com, is an exchange between Cooper and Trump:
Cooper asked Trump about his ongoing feud with rival Ted Cruz, which started after an anti-Trump super PAC circulated a racy image of Trump's wife, Melania. Trump later retweeted an image of Melania next to Cruz's wife, Heidi, in what Cooper called an "unflattering" pose. Trump said he thought the photo of Heidi was "nice," and when pressed by Cooper, said, "I didn't start it."
Cooper responded by telling the Republican frontrunner "with all due respect, that's the argument of a five-year-old," adding that "every parent knows that."
Cooper was too kind.  If Donald Trump is acting like a 5 year old, he's barely making it.
Trump is far and away the single most intentionally antagonistic candidate I have ever come across in my life.   And that is before we get to the fact that he is a flat-out liar – unless you consider this to be an effort to show how "nice" Heidi Cruz looks: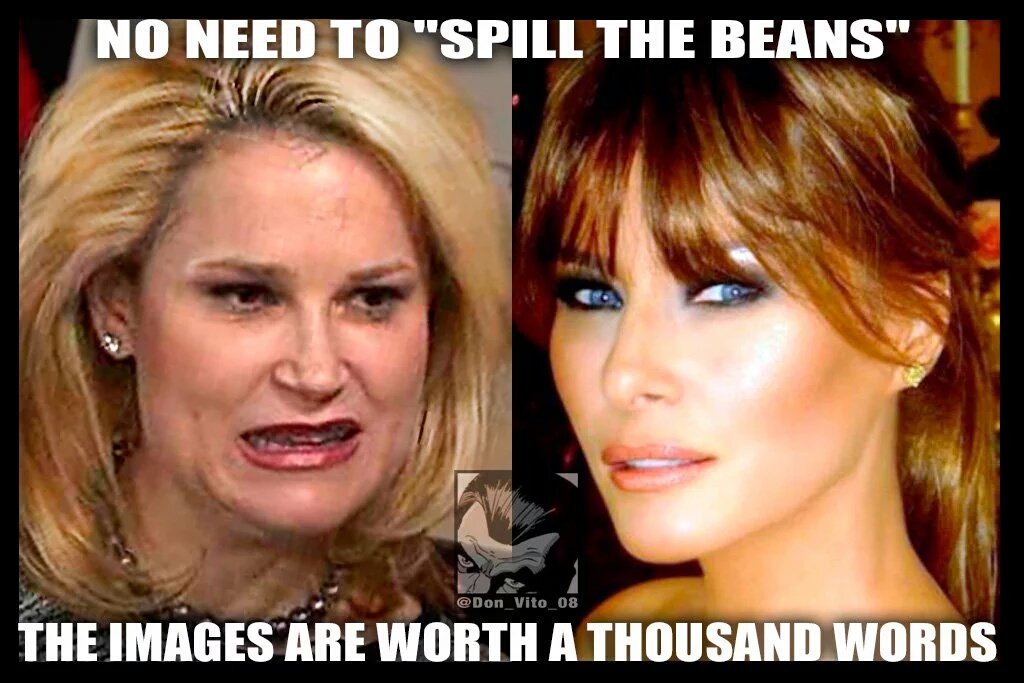 Donald Trump viciously, personally insults every opponent.  And he brags incessantly about everything he does or says, like some serious version of Professor Irwin Corey* (who, comedically, billed himself "The World's Foremost Authority").  Then he goes into his infantile "Hey, I didn't start it", which would not fool even the average five year old Anderson Cooper was talking about.
I don't give a damn how disgusted some Republicans (and Democrats – believe me, there are more than a few) are with "the establishment".  Anyone who votes for this circus clown to be our President – to sit him in the Oval Office and make him Commander In Chief of our armed forces – needs help.
=================================
*FYI:  Irwin Corey is still alive and kicking at the age of 101; 102 if he makes it to July 29th.