From the great Michael Ramirez, we have this: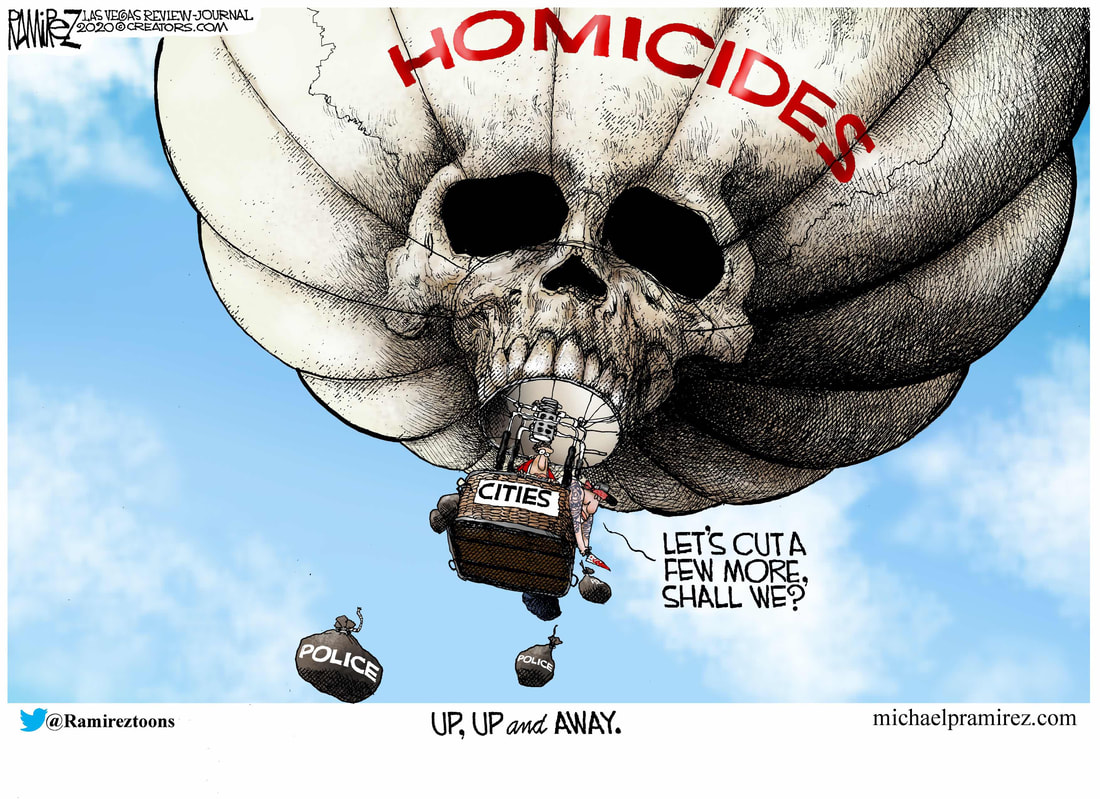 My only dispute is that Mr. Ramirez, probably for reasons of space, did not put up similar balloons for robbery, assault and a host of other crimes skyrocketing in the defund/abolish cities (DACs).
Every network, every cable news show and just about every newspaper is keeping an ongoing count of deaths attributed (whether correctly or incorrectly) to COVID-19.
Think they'll ever get around to putting up the ongoing increases from last year to this in homicides, robbery, assault, etc. for DACs?
Don't hang by your thumbs waiting….