This latest installment of "Left Wing 'Civility' – a series I started years ago, left dormant for a while, but have re-introduced based because it happens so often, especially from the entertainment industry – is from actor peter fonda.
This genius posted the following tweet, which he then deleted – after everyone saw it of course – and apologized for – after everyone saw it of course: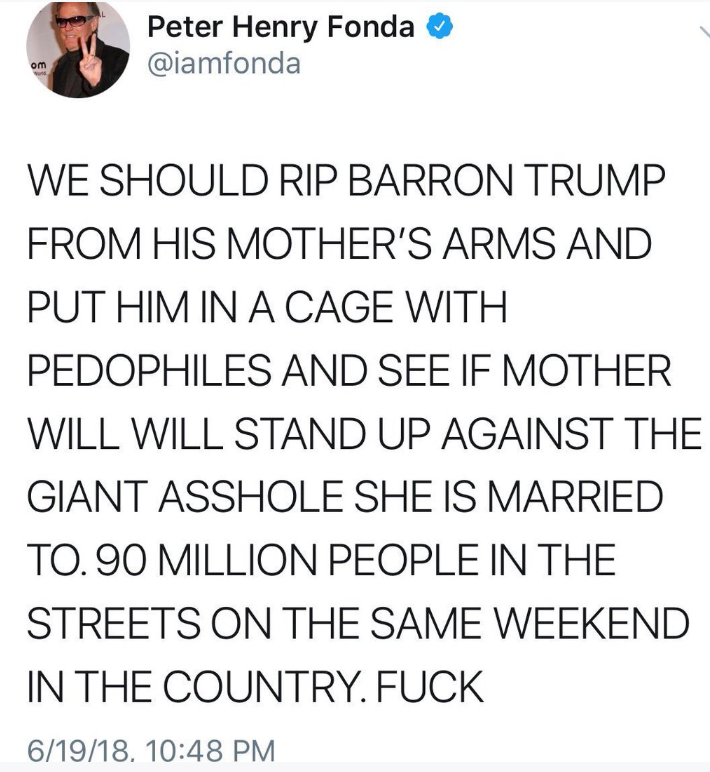 Very sincere apology, I'm sure.  Right up there with kathy griffin's.  And samantha bee's.  And robert de ni….oh, wait, no apology at all from him.
As for reaction to this sick, disgusting comment, that directly exploits a child (Barron Trump is 12 years old this year)?  Try and find a Democrat who has a bad word to say about it.  Or the others I mentioned above.
There you have it.  Left wing "civility" in all its glory.
Something to remember on election day.