Do the lockdowns most states have put in place prevent the spread of COVID-19?
I'm no doctor and I don't profess to have the answers.
But this chart, just put out by J.P. Morgan, which shows how states which have loosened up or ended their lockdowns are faring, is a pretty good argument that they do not: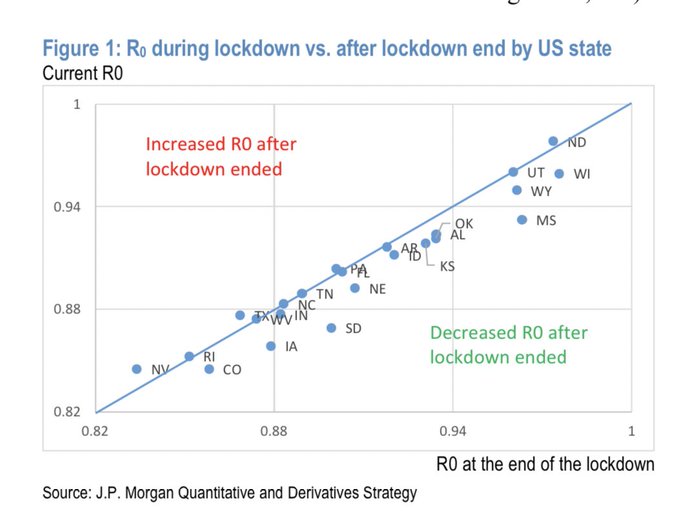 I doubt you need me to tell you that, instead of spikes in the number of COVID-19 cases, most states have seen decreases.  And even the states that have increased show minimal upward movement – the decreases tend to be more significant.
Does that definitively prove lockdowns have little if any positive effect regarding COVID-19?  I'd have to see more than this one chart to come to that conclusion.
But it certainly moves me in that direction.  How about you?