The previous blog discussed President Trump's executive order which is aimed at preventing social media giants from censoring news and information (virtually always from the conservative side) they do not like.
Here is an example: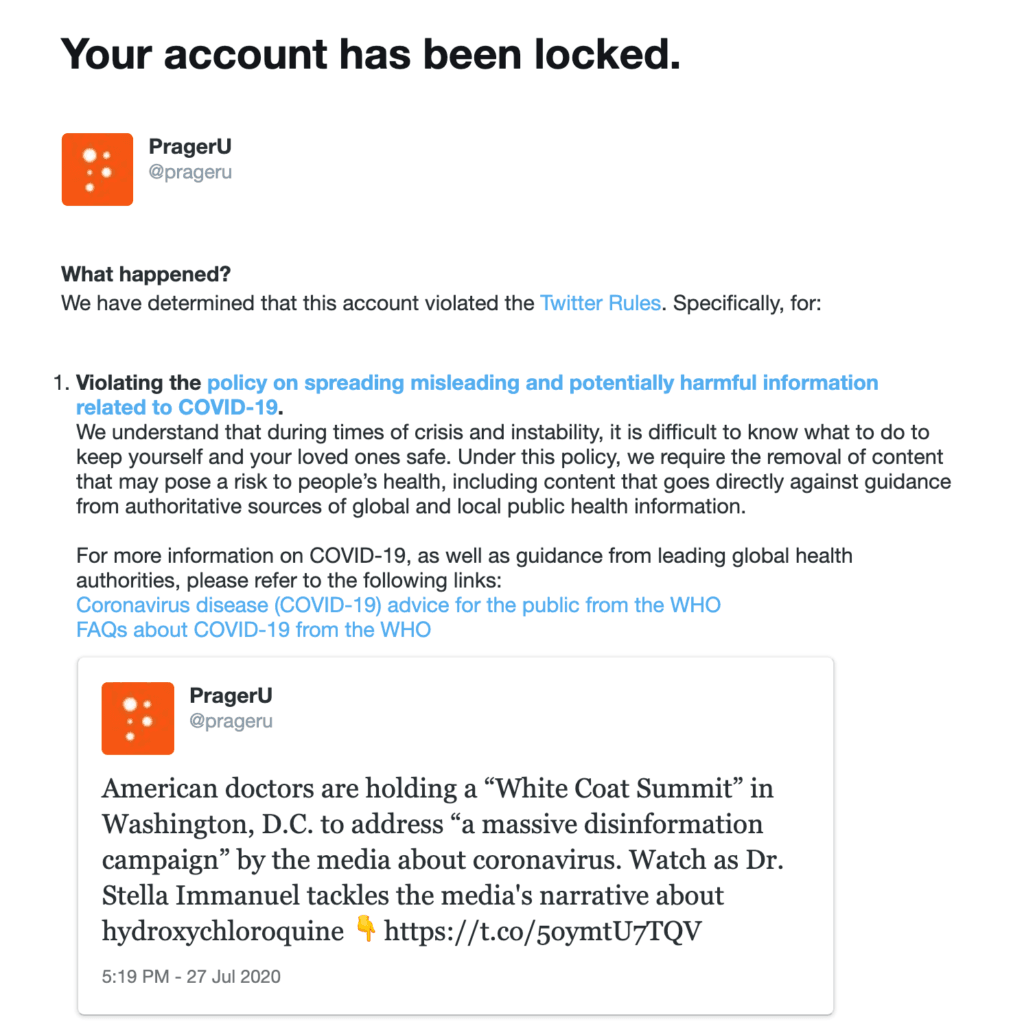 Translation:  PragerU – put together by Talk show host/commentator Dennis Prager – dared provide material that disputed a part of what is being done regarding COVID-19.  It dared to report on a group on doctors – one of them a Yale professor (for how long after this, who knows?) who have an opposing point of view.
So goodbye and get lost.  Twitter doesn't like you anymore.  In the immortal words of Little Richard, keep a'knockin' but you can't come in.  Come back tomorrow night and try again.
This is the kind of censorship Trump's executive order is attempting to prevent.  And do not doubt for a second that it happens every day.