To liz phipps soiero, that wonderful librarian at Cambridgeport Elementary School, Cambridge Massachusetts, who sent back books donated by Melania Trump on the grounds, among other things, that Dr. Seuss, one of the children's authors she rejected, was a racist.
Here's a picture of you…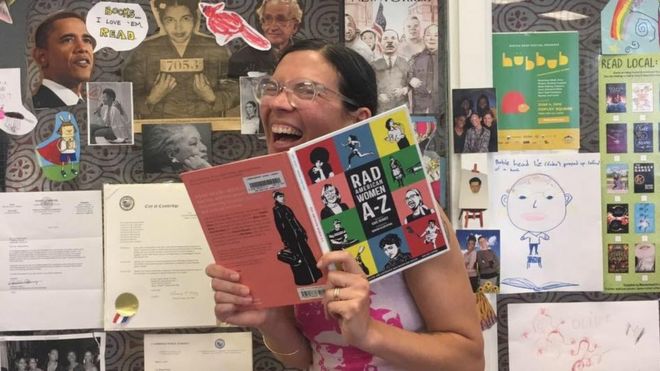 And here's picture of you, from twitter, just two years ago – or if it isn't you it sure looks like your twin, and she's obviously in the library.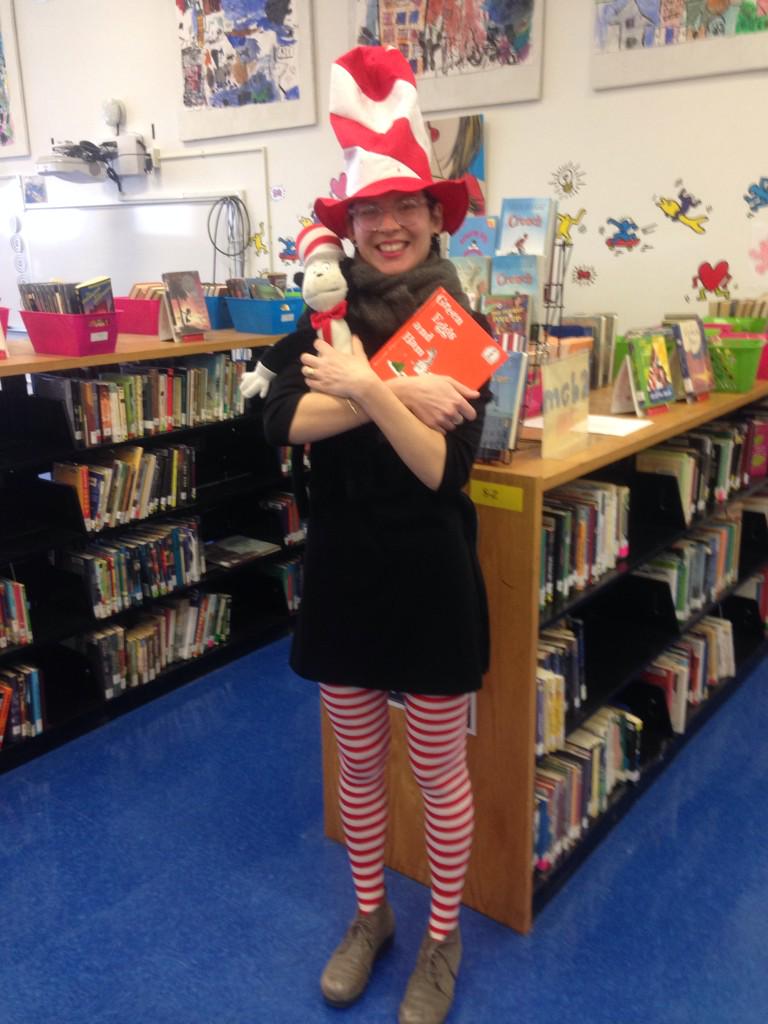 Nice outfit.
Now:  can you explain this picture, please?
Because, if it is you, shouldn't you immediately resign on the grounds that you love and support a racist, therefore you must be one too?
Or maybe you could just apologize for being a hopeless, sneering, hateful, left wing jerk.
Your call.