I won't put up a word of Jim Hoft's lengthy, but enormously worthwhile blog at thegatewaypundit.com.  The blog covers how the deep state continues to work its under-the-radar magic, as well as how ridiculous the mueller "investigation" has clearly become.
Please use the link I've provided.  You won't regret it.
I will, however, put up the following cartoon, posted by one of the commenters: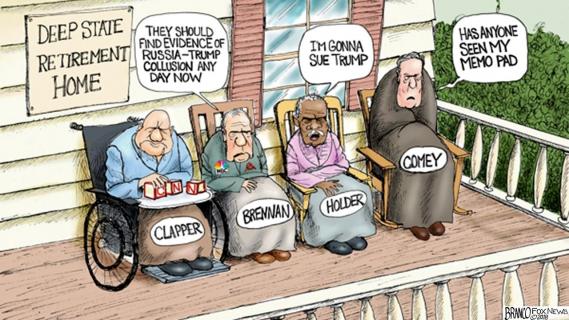 This is simultaneously funny and sad.  Too bad it's so relevant.